Quick Tips for Improving Your Technical Writing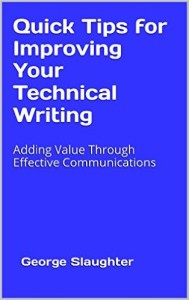 What four value questions must your technical writing answer? How can you work successfully with subject matter experts? How can you improve your editing checklist?
In this e-book, available for 99 cents for a limited time, George Slaughter answers these questions and shares insights gained over a 25-year technical writing career.
Read the news release about the book.
Buy Quick Tips for Improving Your Technical Writing on Amazon.
Spring Branch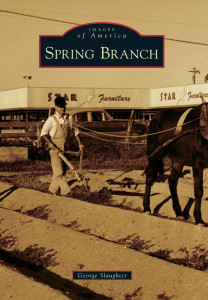 When someone thinks of the Spring Branch area of Houston, chances are that a multicultural, highly populated residential area on the west side of the city comes to mind. Yet photographs of Spring Branch's early history are very different from the urban images of today. In the 1840s, German immigrants settled at an area near a tributary of Buffalo Bayou that was then outside the Houston city limits. These immigrants, who were farmers, business owners, and shopkeepers, came to America to embrace and fulfill their dreams—living a life of freedom, owning property, and raising their families. They were prepared to earn their success without slave labor available during that era, and they worked together to build a well-known residential area of present-day Houston.
To compile this fascinating history, long-time Spring Branch resident George Slaughter interviewed descendants of original settlers and culled historic, previously unpublished photographs from private collections.
Follow George on social media: